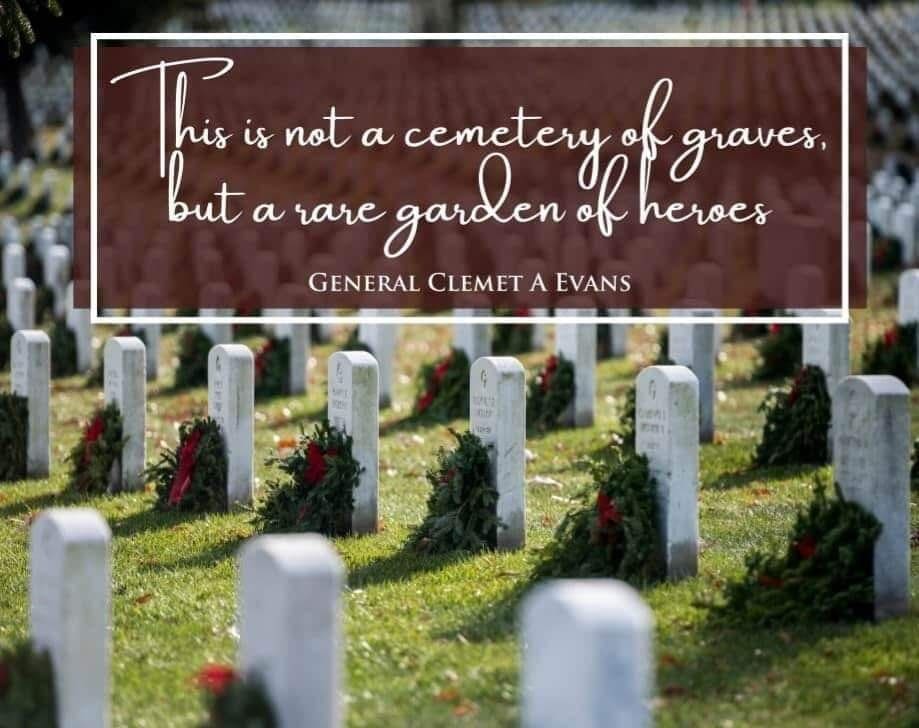 Sponsor a Wreath
Your donation of just $5 will sponsor a wreath that will stand as a symbol of your appreciation to our veterans for their sacrifices. What's more, these wreaths are crafted to endure, gracing the final resting places for up to 5 years. That's merely $1 a year to pay tribute to those who selflessly served our nation. Let's come together to ensure that the spirit of giving and remembrance remains alive and vibrant during this special season. on the graves of our beloved veterans.
Monetary Donations
Monetary donations to purchase the wreaths and bows each year are essential to the continued success of the program. Assistance with donations of any amount is always greatly appreciated.
Donation Address:
Christmas Honors
PO Box 10696
Fort Smith, AR 72917
FEIN #47-3527030
Become a Corporate Sponsor
If you would like to become a corporate sponsor, please fill out this form:
Supply Donations
We are also in need of items that help our volunteers complete our task at hand such as the following: Gloves, Cleaning Supplies, First Aid Kits, Box Cutters, Packing Tape, Food/Drinks. If you can help with any of these items, please contact Todd McCorkle.
"Remember, a veteran's greatest fear is not of dying, but of being forgotten."
Special Thanks to Our Founding Sponsors