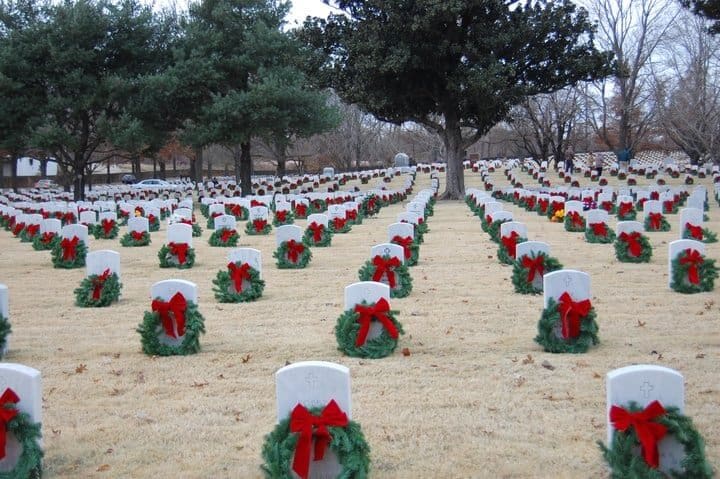 Christmas Honors
A Tradition of Appreciation to Veterans such that they will never be forgotten.
Our Mission
This Poignant tradition serves as a powerful tribute to the commitment and sacrifice demonstrated by the men and women who have served their country with unwavering dedication. The wreaths symbolize the enduring gratitude and remembrance bestowed upon these brave individuals, acknowledging the profound impact they have made on the nation's history, our community, and the freedom that its citizens cherish.
Get Involved
There are many ways to get involved in Christmas Honors. One way is by participating in our events and programs throughout the year. Here are just a few of the programs in which our volunteers participate.
Event Committee
Wreath Workshop
Veteran Spotlight
Promotional Support
Lay Wreaths
Trucks & Trailers
Concessions
Event Day/Ceremony
Special Thanks to Our Founding Sponsors